"We're underwater because of chronic staff shortages."
Traditional hiring methods are broken. Recruiters, job boards, and freelance platforms mean most designers you come across will be:
Every hour spent looking at design portfolios is time that you could be working on your project instead. So why not speed things up a little?
Instead receive a shortlist of recommended designers…
We'll send your project to our community of vetted freelance product designers, and give you a shortlist of designers who are:
... And we'll even help you pick the best
After we send your project out to the community, we'll also give you our suggestion for who's the best fit. It's like having a design agency in your corner, but without the hefty commission!
Each designer's application to Folyo is individually reviewed, and about 70% of applications are rejected. Here is a small sample of the community's work: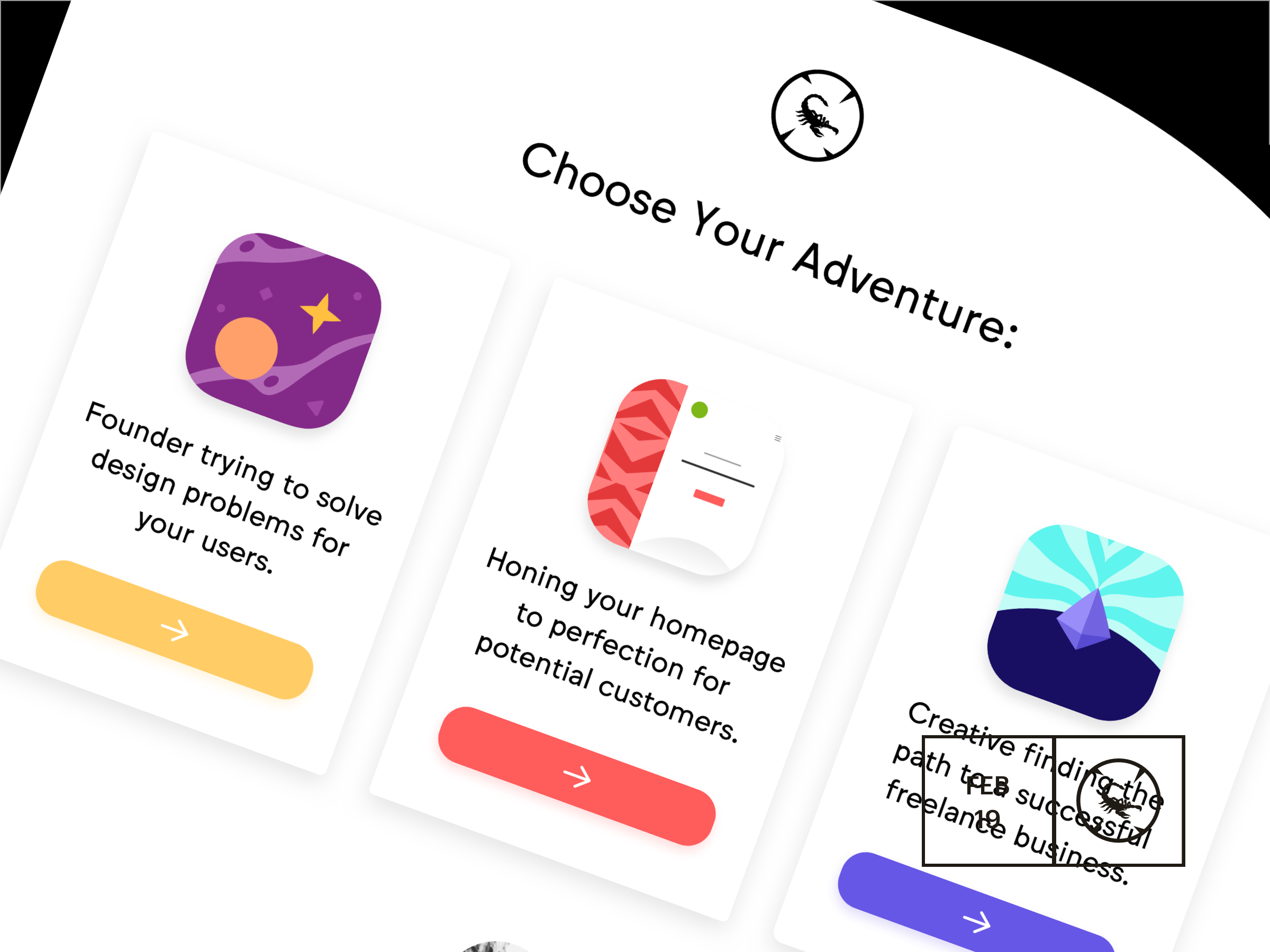 Jamie Syke
"
In the past, I've always had to supplement my freelancing with full-time work. But with Folyo I found a great, long-term opportunity and can finally put all my focus into client work. I'm even brushing up my modern front-end skills, which I'm really excited about."
Kevin Chang
Product designer
The right skill for the job
Folyo product designers' expertise spans across multiple skillsets, including:
Web design
UI design
Icon design
UX design
Logo design
Print design
Mobile design
Illustration
Packaging design
Companies post their project details…
Jane C. Client
Hi! Our product, WidgetFindr, lets people rate and compare widgets. We're looking for a great designer to help us redesign our iPhone app. Our budget is $3000, and if things go well we might have more work for you in the future.
…then receive a curated list of designer replies:
This sounds like a great project! I'm available and I'd love to learn more.
Jamie
I think I'd be a good fit for this, and the budget looks good. Take a look at my portfolio and let me know what you think.
Corey
I've got a lot of experience designing mobile apps, so this project is right up my alley!
J.D.
... and our recommendation for the best match! 🏆
"
My background is in infrastructure and software engineering so I don't really know how to interview a designer well. I didn't want to get inundated with hundreds and hundreds of applications. Instead, Folyo presented me with several really good options that helped me curate and understand who was best for my project."
Mike Julian
CEO, The Duckbill Group
You only pay after you've found an awesome designer you're happy with.